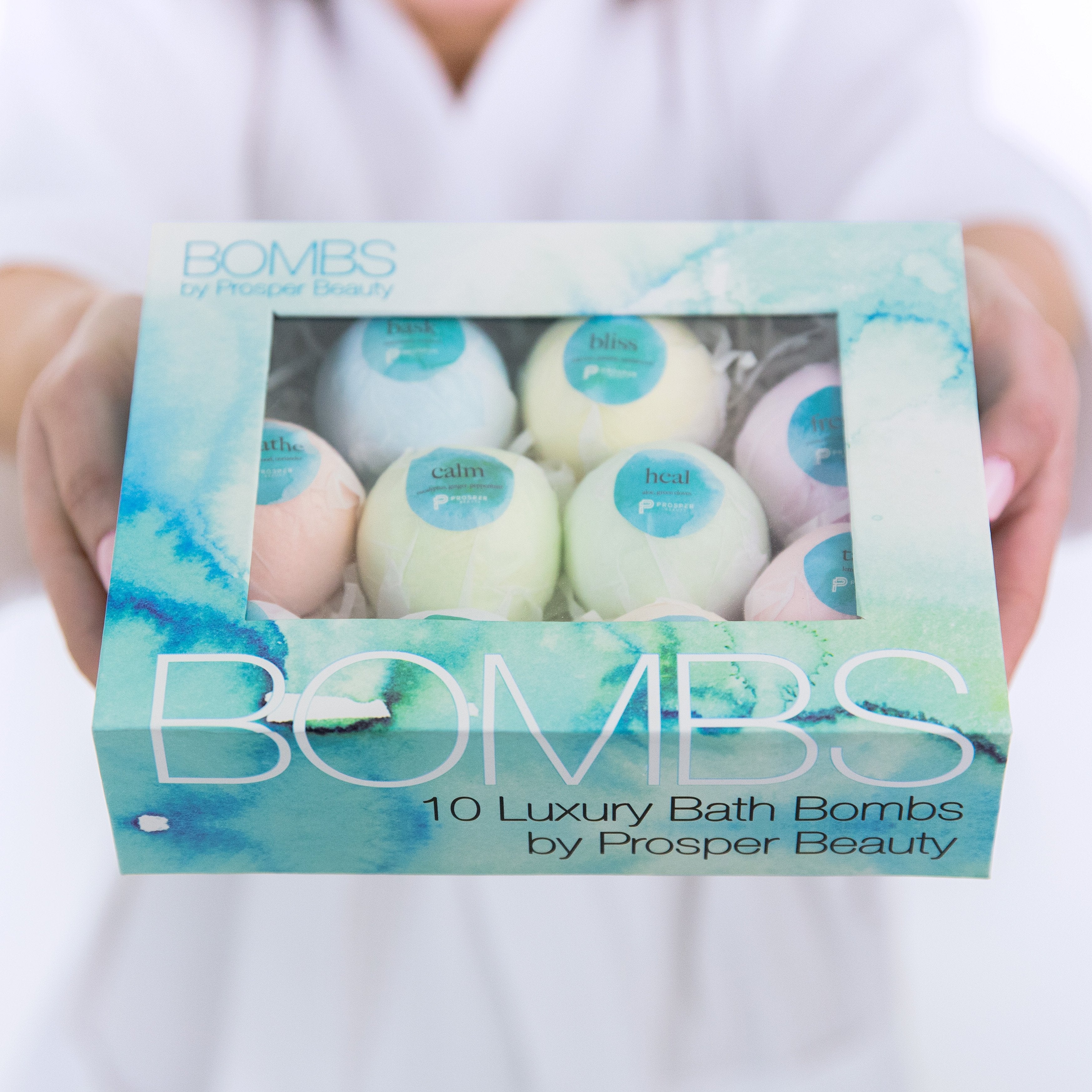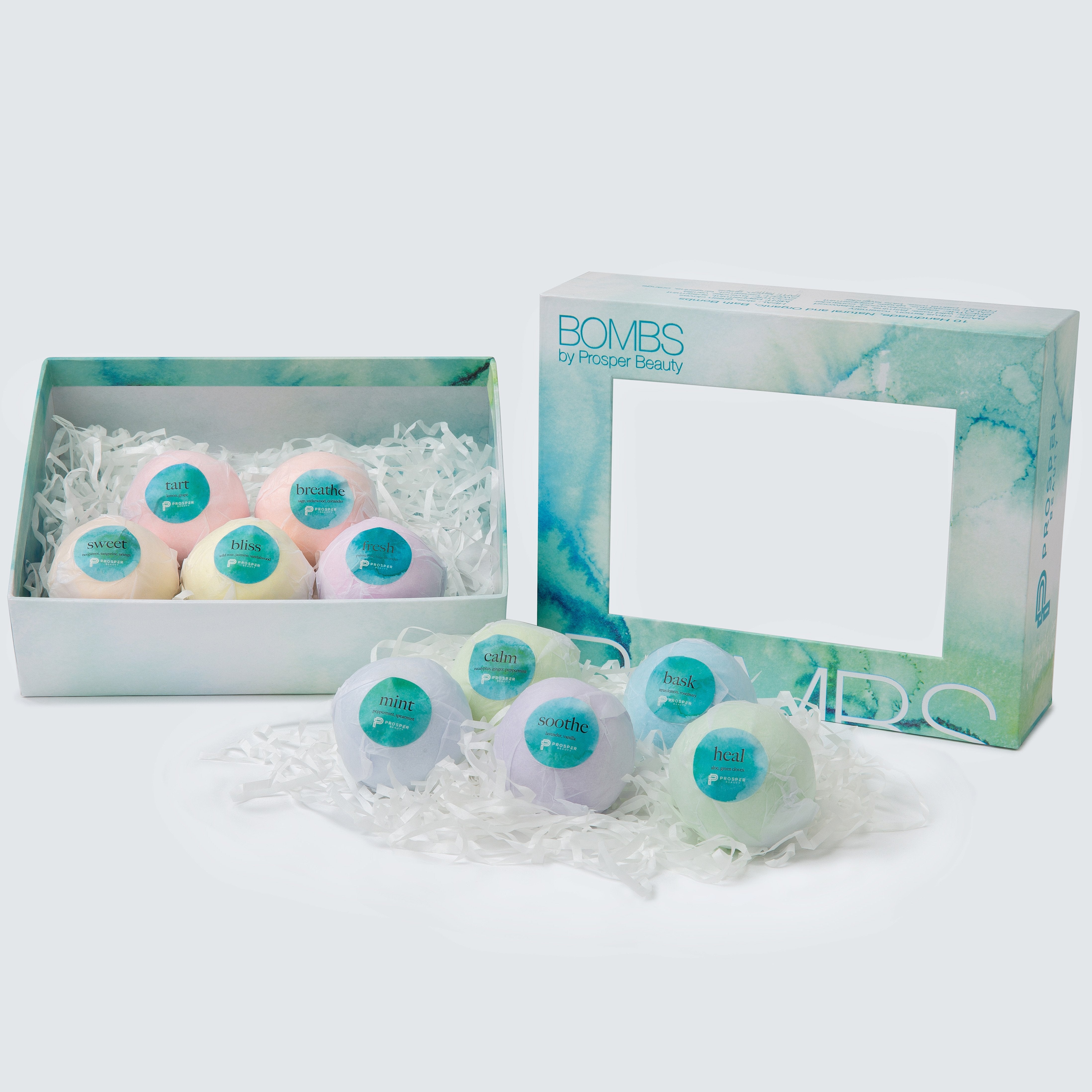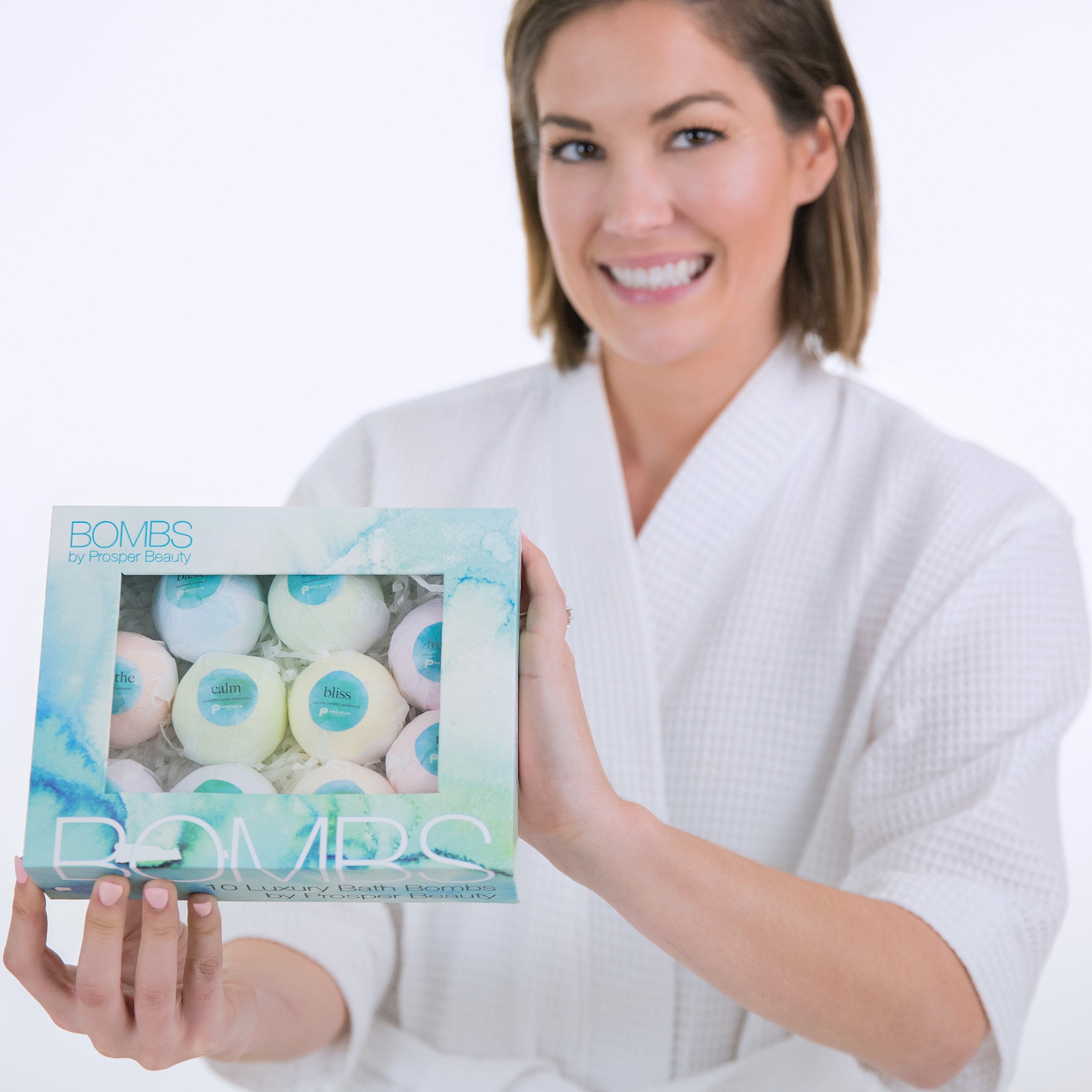 BOMBS by Prosper Beauty (Bath Bombs)
BOMBS by Prosper Beauty features 10 handmade, natural and organic, luxury bath bombs.
10 NATURAL AND ORGANIC BATH BOMBS - 10 different, elegant scents will ensure a brand new experience each time you soak with BOMBS. Each luxury handmade bomb is infused with natural and essential oils such as lavender, eucalyptus, sage, and more.

FLEXIBILITY (MIX + MATCH + ADD) - Want more fizz? Want a different scent?  Not strong enough? Just add another bomb or two to level up the experience or try something new. With a variety of smaller bombs, you have endless combinations and the flexibility to create your own perfect bath!

SMALL BUT PACKS A PUNCH - These 10 golf ball sized (2.2oz) bath bombs are slow fizzing and long lasting. No need to break apart those larger bath bombs, our bath bombs last up to 15 minutes or longer!
RELAXING AND THERAPEUTIC - 

With a non-overpowering aromatic scent, they help deliver a gentle and relaxing, spa quality experience right in your tub.

EASY CLEAN UP - 

These no nonsense bath bombs require minimal cleanup. You'll find no glitter or toys in any of the bath bombs and they won't stain or leave residue. 

A PERFECT GIFT! - 

For yourself, a friend, or loved one, BOMBS are packaged in a beautiful presentation box and make the perfect gift for any occasion!
The BOMBS by Prosper Beauty set includes:
BASK: citrus lemon, rosemary

BLISS: wild rose, jasmine, sandalwood

BREATHE: sage, cedarwood, coriander

CALM: eucalyptus, ginger, peppermint

FRESH: palma rose, blue lavender

HEAL: aloe, green cloves

MINT: peppermint, spearmint

SOOTHE: lavender, vanilla

SWEET: bergamot, tangerine, orange

TART: lemon, grape