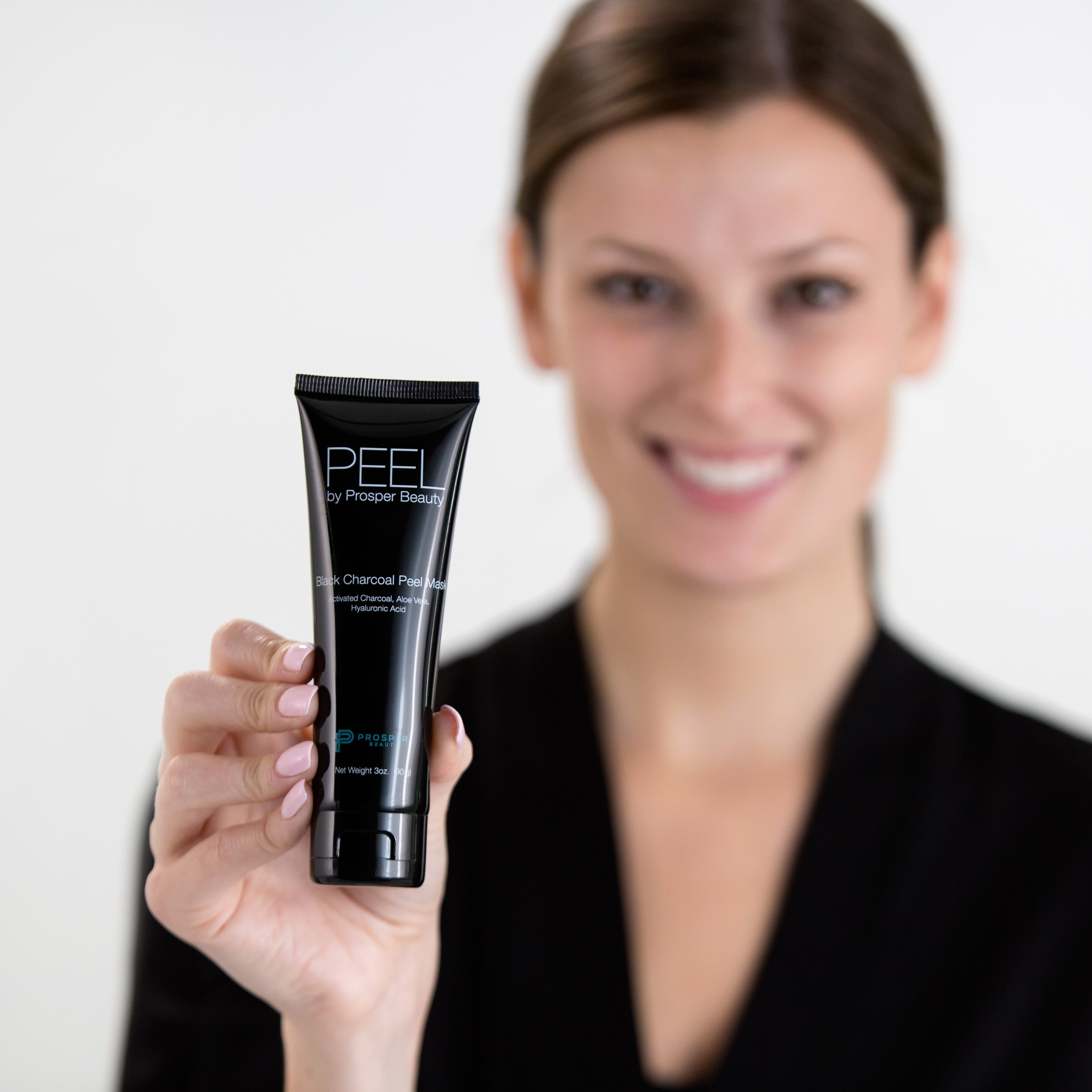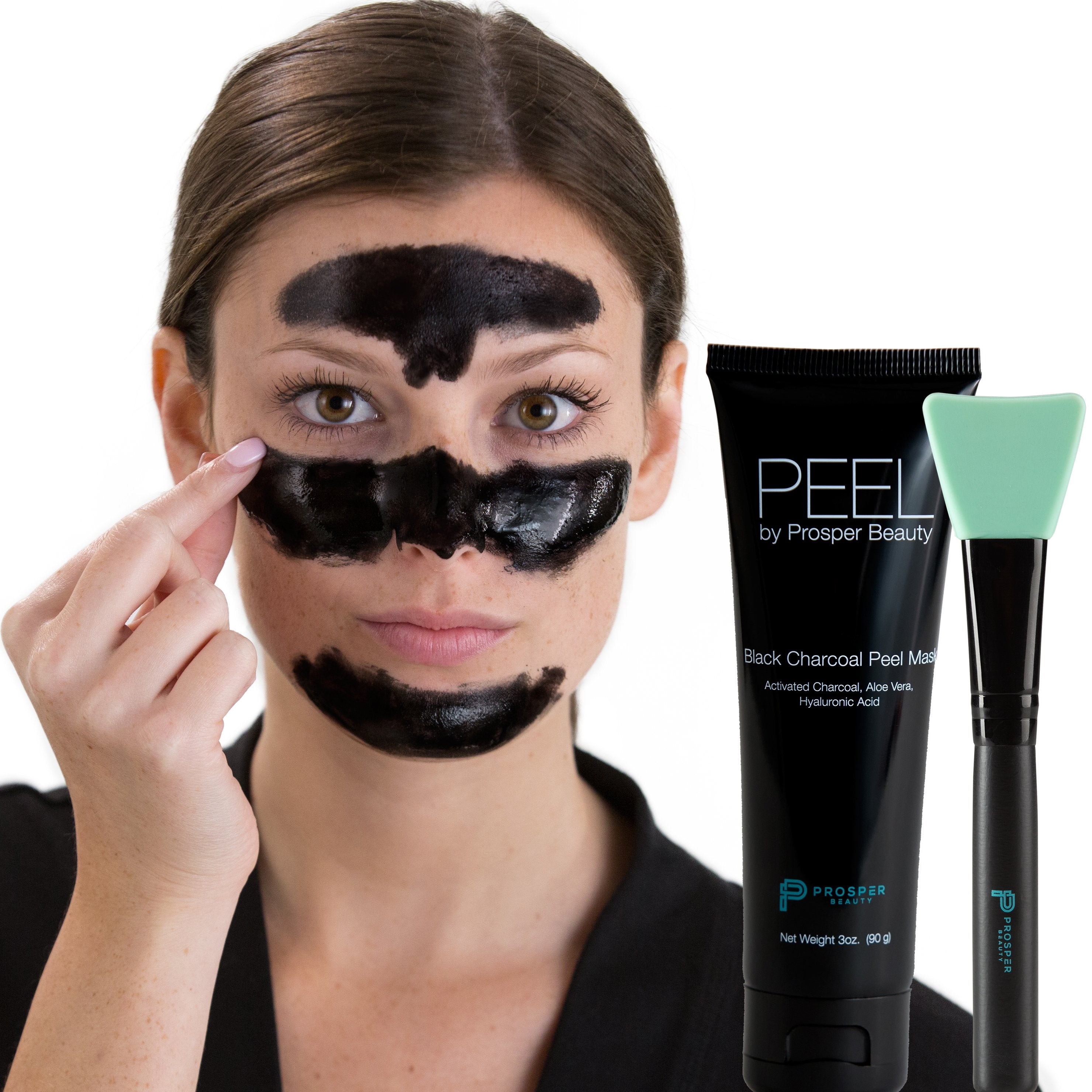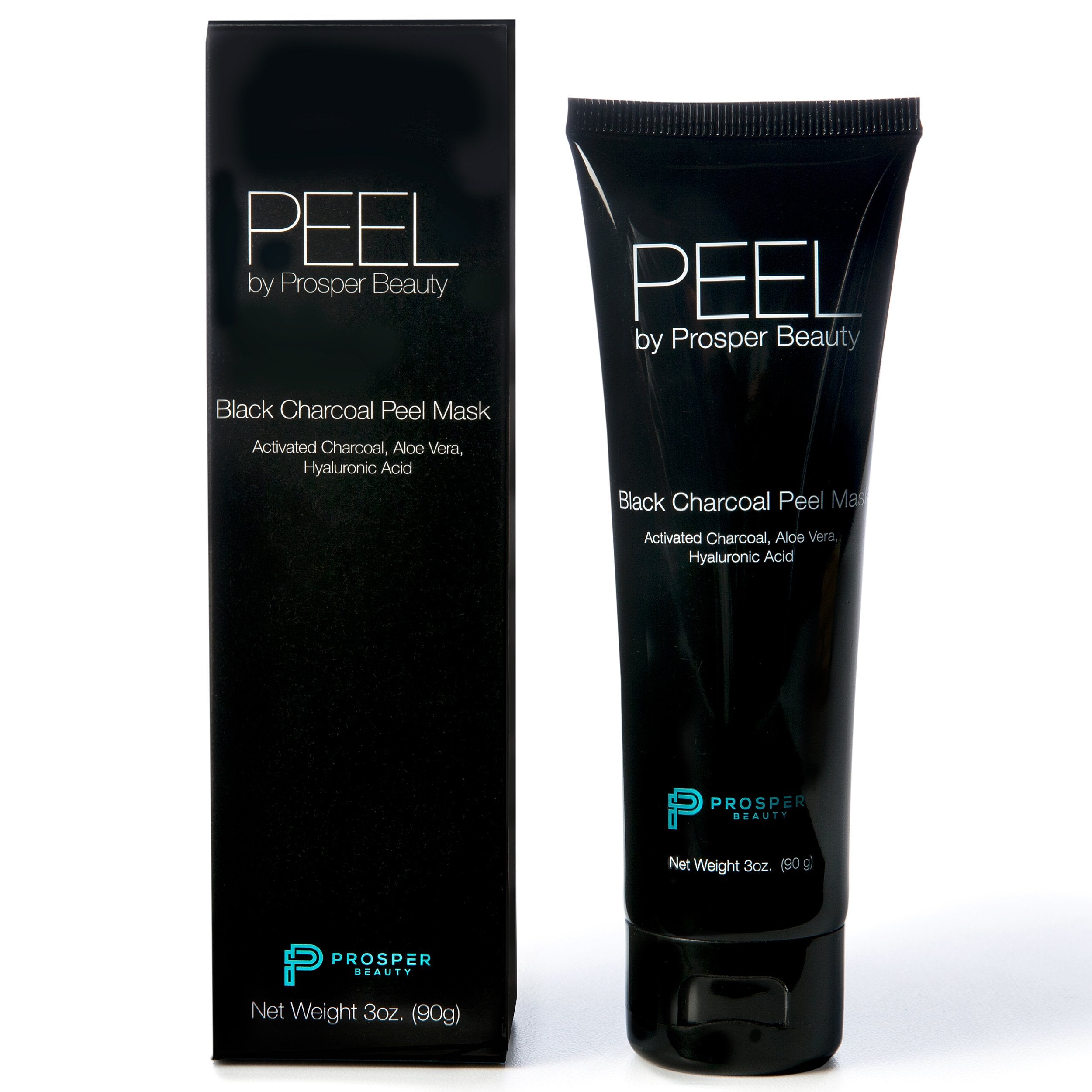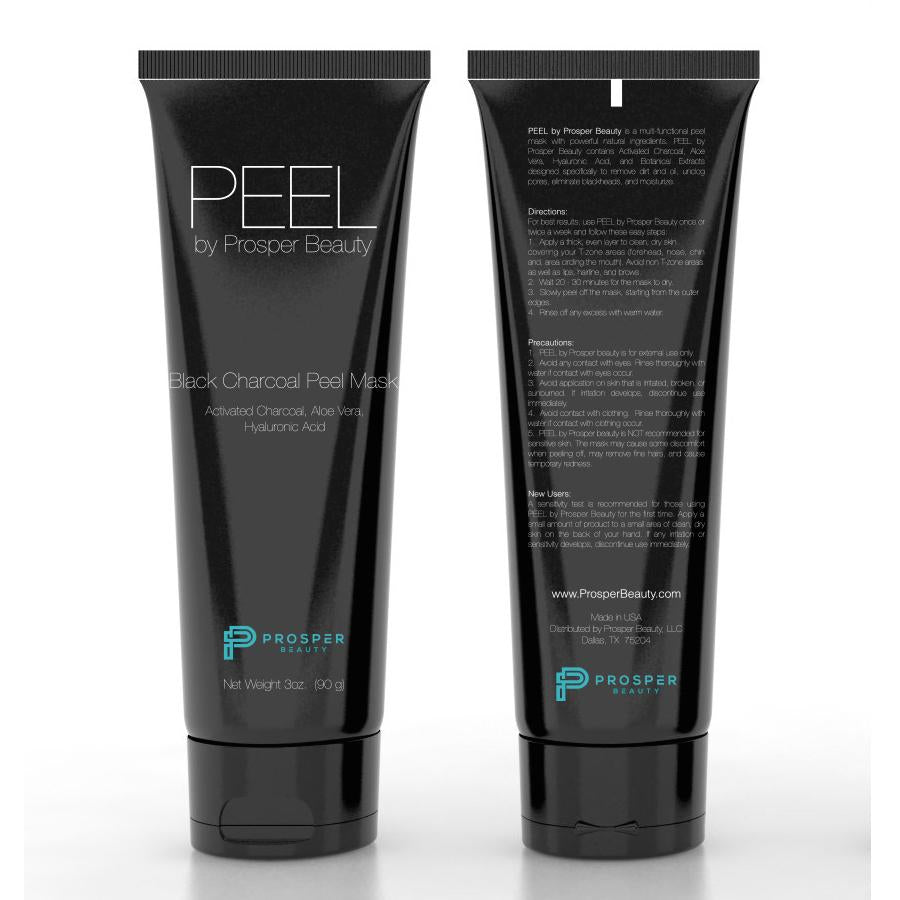 PEEL by Prosper Beauty (Black Charcoal Peel Mask)

PEEL by Prosper Beauty is a multi-functional peel mask with powerful natural ingredients. PEEL contains Activated Charcoal,Hyaluronic Acid, Organic Aloe Vera, and Botanical Extracts designed specifically to remove dirt and oil, unclog pores, eliminate blackheads, and moisturize. Made in the USA.


MULTI-FUNCTIONAL PEEL MASK - Finally, a black peel off mask specifically designed with your skin in mind to remove dirt and oil, unclog pores, eliminate blackheads, moisturize.


POWERFUL NATURAL INGREDIENTS - Activated charcoal, organic aloe vera, hyaluronic acid, and botanical extracts combined to detoxify, heal, soothe, and moisturize


ACTIVATED CHARCOAL - Cleansing and detoxification properties that naturally bind, absorb, and remove impurities such as dirt and oil from your skin.


ORGANIC ALOE VERA - Healing power of organic aloe vera. Enjoy the many benefits of nature's soothing healer, antioxidant, anti-inflammatory, and moisturizer.


HYALURONIC ACID - Deep hydration from a high concentration of hyaluronic acid will ensure upon mask application your skin receives the moisture it needs, and isn't stripped of it upon peeling


BOTANIC EXTRACTS AND ANTIOXIDANTS - Featuring an all-star list of botanical extracts and natural antioxidants including Apple, Black Tea, Black Raspberry, Chamomile, Evening Primrose, Green Tea, Honeysuckle, Jojoba, Lotus Seed, Malachite, and Hematite 
Directions: 
For best results, use PEEL once or twice a week and follow these easy steps:
1.  Apply a thick, even layer to clean, dry skin. covering your T-zone areas (forehead, nose, chin, and area circling the mouth). Avoid non T-zone areas as well as lips, hairline, and brows.
2.  Wait 20 - 30 minutes for the mask to dry.
3.  Slowly peel off the mask, starting from the outer edges.
4.  Rinse off any excess with warm water and towel.

Precautions:
1.  PEEL is for external use only.
2.  Avoid any contact with eyes. Rinse thoroughly with water if contact with eyes occur.
3.  Avoid application on skin that is irritated, broken, or sunburned. If irritation develops, discontinue use immediately.
4.  Avoid contact with clothing.  Rinse thoroughly with water if contact with clothing occur.
5.  PEEL is NOT recommended for sensitive skin. The mask may cause some discomfort when peeling off, may remove fine hairs, and cause temporary redness.

New Users:
A sensitivity test is recommended for those using PEEL by Prosper Beauty for the first time. Apply a small amount of product to a small area of clean, dry skin on the back of your hand. If any irritation or sensitivity develops, discontinue use immediately.
Ingredients:
Organic Aloe Barbadensis Leaf Juice, Polyvinyl Alcohol, Glycerin, SD Alcohol 40-B, Carbon (Activated Charcoal), PVP, Sodium Hyaluronate, Malachite Extract, Anthemis Nobilis (Chamomile) Flower Extract, Hematite Extract, Camellia Sinensis (Green Tea) Leaf Extract, Pyrus Malus (Apple) Fruit Extract, Camellia Sinensis (Black Tea) Leaf Extract, Rubus Occidentalis (Black Raspberry) Fruit Extract, Lonicera Caprifolium (Honeysuckle) Extract, Lotus Corniculatus Seed Extract, Simmondsia Chinensis (Jojoba) Seed Oil, Oenothera Biennis (Evening Primrose) Oil, Ascorbic Acid, Carbomer, Phenoxyethanol, Ethylhexylgylcerin